Business Environmental Systems Monitoring
Don't let environmental hazards shut down your business! We'll help protect you from extreme temperatures, floods, and dangerous gases.  In addition to threats from flooding or extreme temperatures, many businesses face environmental risks when they use potentially hazardous materials and processes. We will customize integrated environmental monitoring into your business security system to cover the risks associated with your specific operations.
Water Detection.
Water damage from flooding or broken pipes can cost your business thousands of dollars in damages. Avoid these losses and headaches by letting us monitor your building for water leaks.
Temperature Monitoring.
Do you have inventory that needs to be kept at a certain temperature? Let us monitor your refrigeration or room temperature to avoid losing thousands of dollars worth of product due to damage and spoilage.
Carbon Monoxide Detection.
Carbon monoxide poisoning doesn't just occur at home. Protect your employees and customers from dangerous levels of CO with our carbon monoxide monitoring.
Gas Monitoring.
Businesses that work with machines or chemicals may be susceptible to dangerous gases, including natural gas or propane.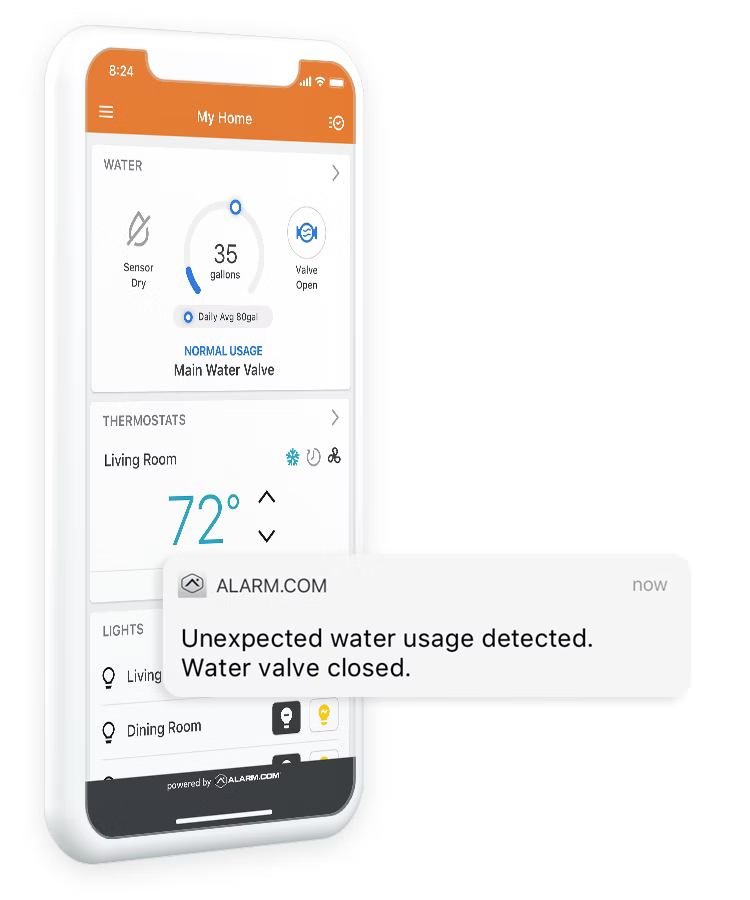 Got Questions? We Are Here To Help!
Follow us on our Facebook page for promotions, information, updates and news.
Featured Smart Home Products
All product prices include professional installation by a licensed technician.