A home security system is an important investment for any homeowner. Not only does it provide peace of mind, but it can also help to deter burglars and protect your home in the event of a break-in. A professionally monitored system is the best way to ensure that your home is always safe. The system will automatically alert the security company if there is any unusual activity or danger, and they will dispatch the police to your home immediately.
SECURE YOUR HOME OR BUSINESS TODAY!
The Smartest Home Video Surveillance System You'll Ever Buy
BSG's NEW remote home video surveillance technology works for you 24/7.
Home video monitoring you control from anywhere, and its affordable.  Now you can know beyond a doubt that your home and the people are in it are safe and secure.

Introducing the most advanced home video surveillance systems, powered by Alarm.com®, and exclusively offered to BSG Security customers. These systems are easy to install and cost less then other home video surveillance cameras. They come with a host of robust features that let you keep safe the things that matter most and include 'best in class' applications, earning top reviews from users, and much more. Take a look at what BSG can provide you  in video surveillance for your home, and give us a call today to learn more at 210-877-1222 or fill out our home consultation form and we will get right back to you.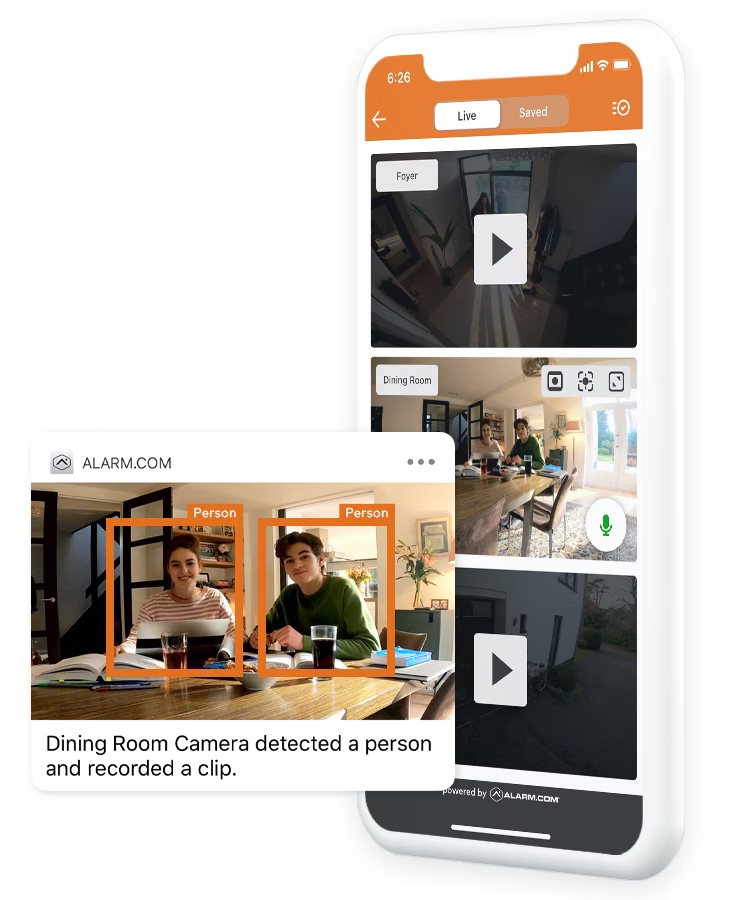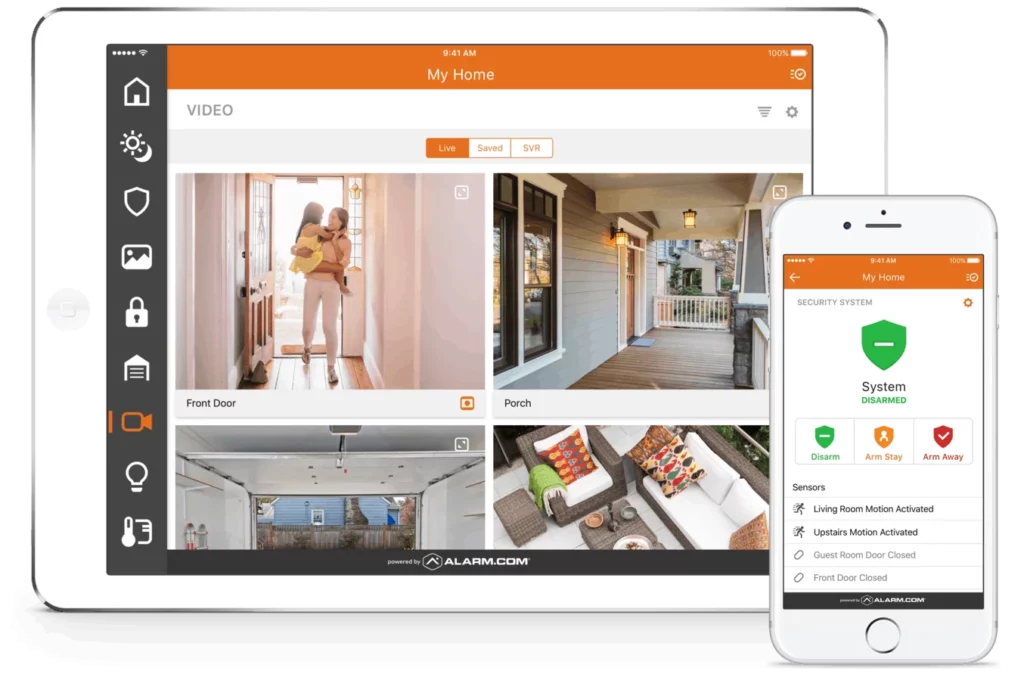 Surveillance & Security System
Here's what you'll love about these cameras:
Let BSG Create Your Custom Surveillance System
Keep an Eye on What's Important When You're Home and When You're Away with Our interactive Mobile Apps.
Our home video cameras and apps are designed to keep you in the know. Know when your kids come home from school. Know what they are doing when you're out. Know your home is safe from intruders with motion alerts that are sent to your device. And much more.
The Alarm.com ADC-V723 is a 1080p, HD, indoor/outdoor security camera with high dynamic range. The ADC-V723 was designed for video recording in low-light conditions. Being that it can be installed indoors and outdoors, it is a powerful video solution for any location. The ADC-V723 has an IP66 rating and is weather-resistant, dust-tight, and ideal for capturing images at your home or business. The ADC-V723 includes; WiFi video camera, quick installation guide and mounting hardware.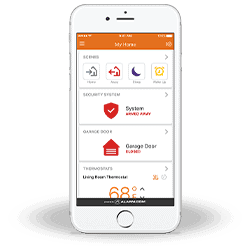 Make your home work for you.
Arm your home security system and control your lights, locks, cameras, and more directly from your phone.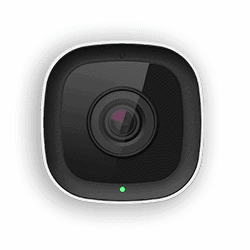 Welcome to the 21st century. You can pull out your phone and instantly monitor what's happening inside and outside of your home from your security cameras.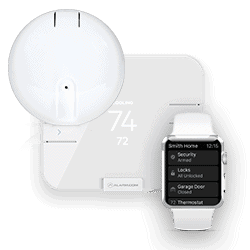 BSG offers a full suite of home security systems including smart fire and carbon monoxide detectors, water sensors and remote accessible thermostats.