Business Security Systems
Business security is paramount for your employees, customers and daily operations.  Using advanced, integrated technologies we design, install and monitor a personalized commercial burglar alarm system for companies and institutions of all sizes. Let us help your company.  After the installation, we provide you with access to our dedicated customer care team, which uses a combination of technology and training to ensure your BSG Security system is always working effectively, giving you peace of mind and a safe and secure workplace.
24/7 Monitoring Services.

We monitor your business 24/7 from our Diamond Certified Command Center, located. Our certified central station operators respond to priority signals within 20 seconds or less, on average.

Hold up or panic buttons.

In an emergency situation, it's good to know that help is just a button push away. We can install discrete panic buttons in key locations around your building.

Glass breakage sensors.

Burglars often attempt to break glass to gain access to your building at night. We will be alerted of any glass breakage or unusual shock vibrations that occur at your facility.

Integrated security.

We believe commercial burglar alarms work best when integrated with all parts of your business security system, such as video monitoring and access control. That way when a door is opened, or a camera is passed by, you will be alerted.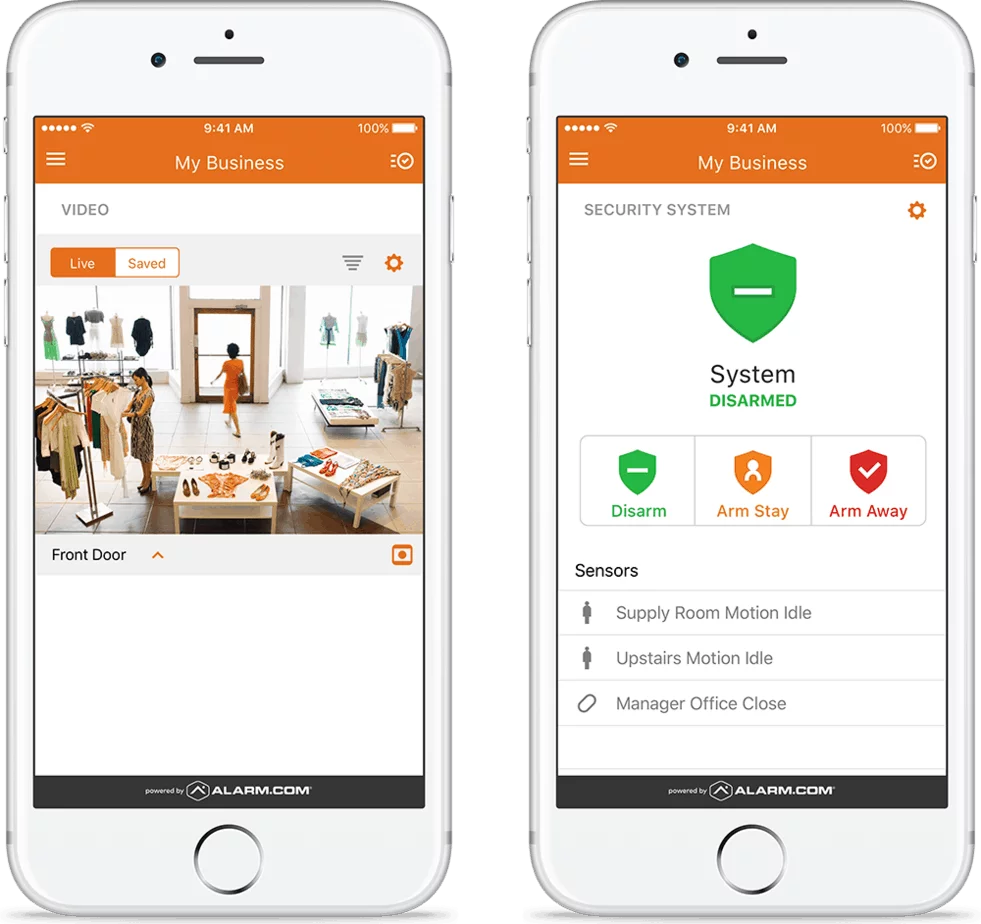 Got Questions? We Are Here To Help!
Follow us on our Facebook page for promotions, information, updates and news.
Featured Smart Home Products
All product prices include professional installation by a licensed technician.