Video analytics also lets you create virtual "zones" and multi-directional "tripwires" for your cameras, enabling it to further categorize activity based on the layout of your home or business and the areas you need to protect.
SECURE YOUR HOME OR BUSINESS TODAY!
Smart Thermostat and Smart Lighting
Did you forget to shut out the lights? Imagine if you could turn your lights off from the restaurant or from work, or turn the heat up on your way home from a trip during the winter? These are the amazing things you can do with home automation systems. You are in control of your alarms, thermostats, lights, and much more from anywhere, from any mobile device.
Have your thermostat and lights adjust in response to other activity across your home. Have the temperature change when you arm the security system away, or the entry light turn on when the door is unlocked. Stay in control of it all with one mobile app. Adjust your thermostat on the go, turn schedules on or off, or change to home or away mode for extended savings.
The Alarm.com Smart Thermostat takes the guess-work out of saving energy, and lets your home act for you – based on your location, activity, and even the weather conditions. The Smart Thermostat allows you to set location based rules using Alarm.com's Geo-Services, so your thermostat can dial down to an energy saving temperature when you leave, and begin re-adjusting to the perfect temperature when it senses that you're on the way home.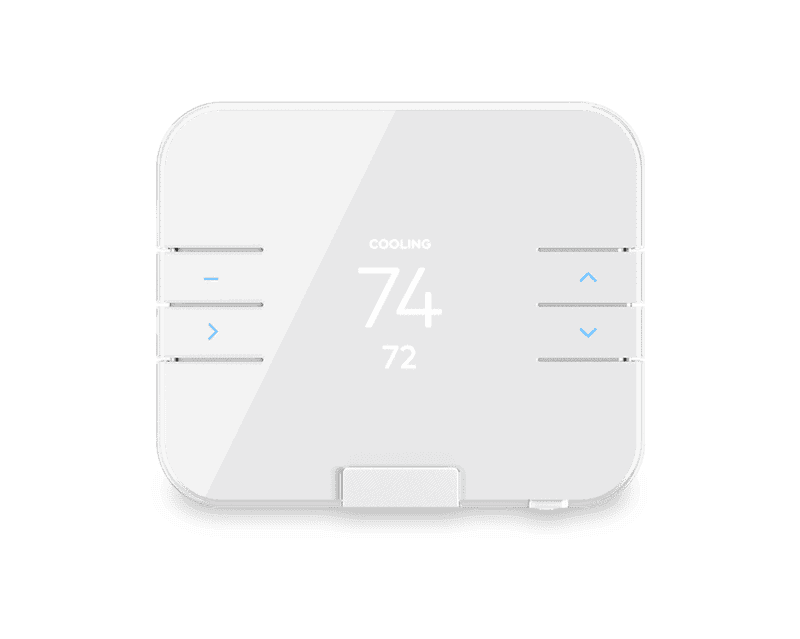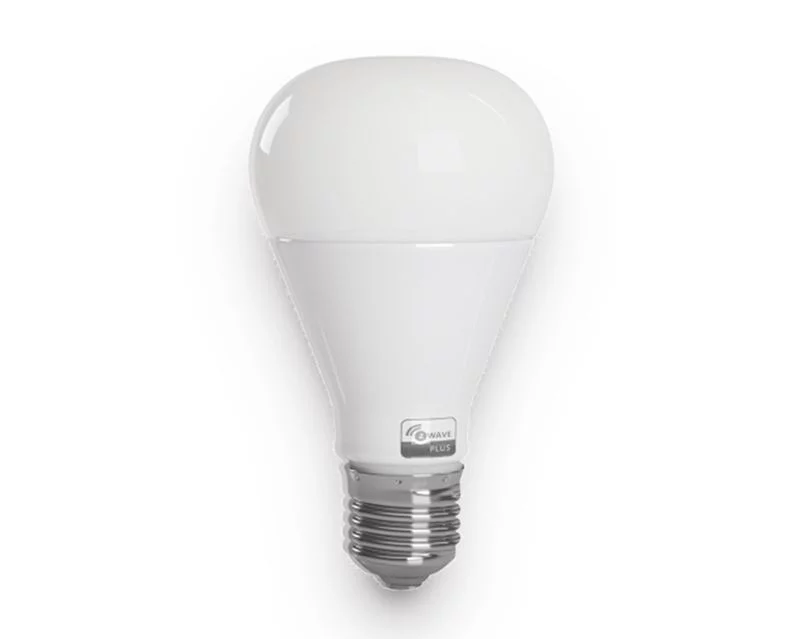 Smart Schedules make it easy to manage your lights so that no one will notice when you're away. Set standard light schedules and have them automatically vary intervals by 30 minutes, so there's no perceptible pattern. Or, have the lights to come on at sunset every day.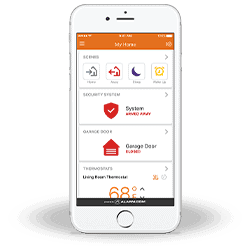 Make your home work for you.
Arm your home security system and control your lights, locks, cameras, and more directly from your phone.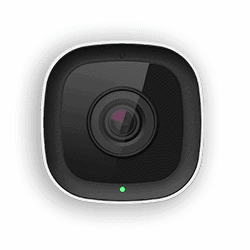 Welcome to the 21st century. You can pull out your phone and instantly monitor what's happening inside and outside of your home from your security cameras.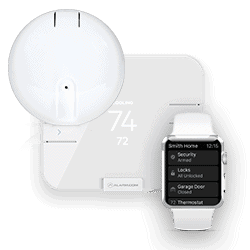 BSG offers a full suite of home security systems including smart fire and carbon monoxide detectors, water sensors and remote accessible thermostats.