New Construction Security Solutions
Home security is an important consideration for any homeowner, but it's especially important for those who are moving into a new construction. A brand new home is a blank slate, and that means you'll need to take some extra steps to protect your property. Our list of best home security systems for newly constructed homes can help you get started. We've included a variety of different options, so you can choose the system that best fits your needs.
SECURE YOUR HOME OR BUSINESS TODAY!
Smart Home Solutions for your New Construction
Equip your new home with state-of-the-art technology before the walls go up.
BSG,Builder Security Group, can assist you in maximizing the enjoyment of your new home through full integration of security and technology. We offer 24/7 home security monitoring, smart home automation (a popular feature for tech savvy homeowners), home theater and sound systems, home intercoms, central vacuums and more. Together, we'll custom design a technology solution to help you achieve your dream home.
Smart Security – Help To Protect What You Love
BSG's advanced security technology gives you the ability to monitor and manage your home, anytime, from an internet-connected computer or mobile device. A home security system can not only help to detect burglars, but may help to deter them from targeting your new home. With reliable, easy-to-use equipment that is monitored 24/7 in the event of detected burglaries, fire and medical emergencies, you can enjoy an extra layer of peace of mind. Our interactive security solutions are easy to use and offer numerous benefits: remotely arm/disarm your system, monitor sensor activity, receive text and email notifications and more.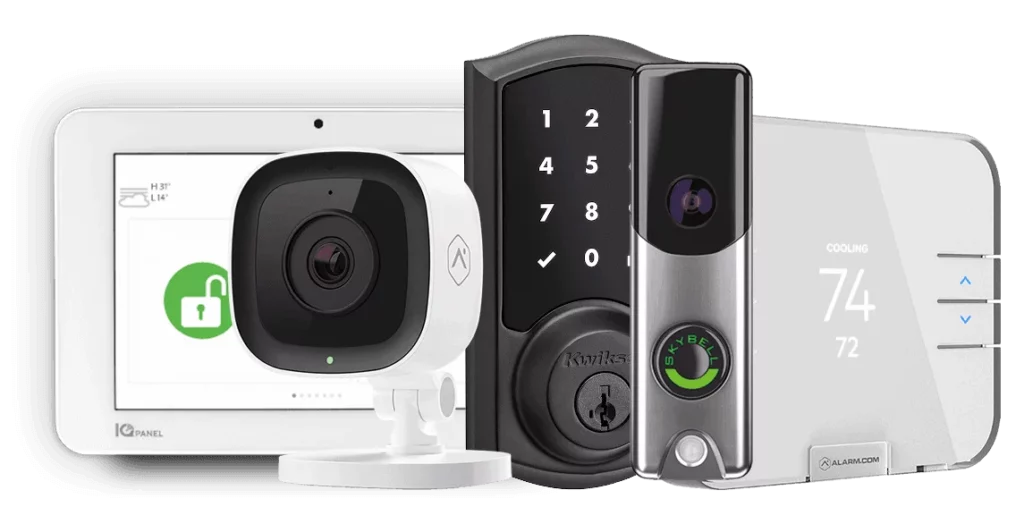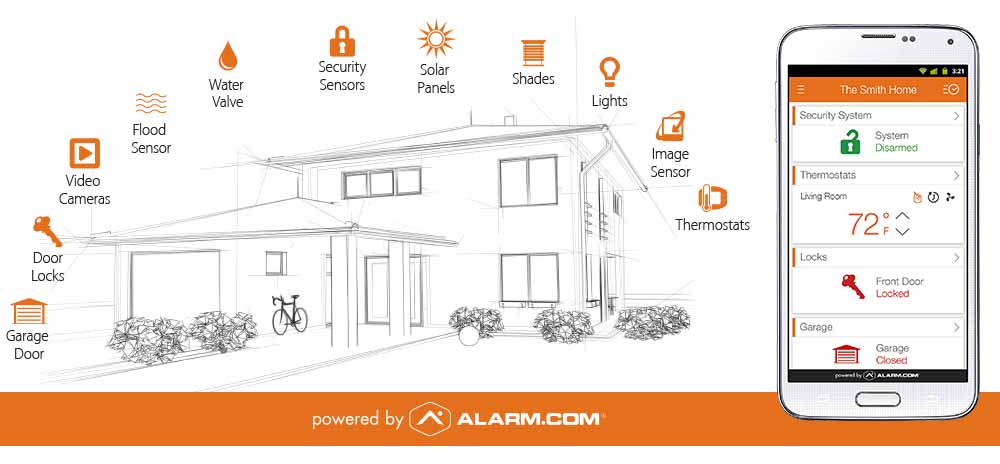 Automation – Control Your Home
Turn on lights; adjust the temperature in your home…even when you're not there! With interactive technology, you can manage your home's lights, locks, thermostats and garage door from anywhere you have an internet connection! Easy to use mobile apps are compatible with your iPhone®, iPad®, Android™, Blackberry® or Windows® device. It's simple to create energy-efficient schedules, customize event-triggered light automation and even manage door lock status. BSG's interactive and energy management solutions help to simplify life and keeps you connected.
Open a world of possibilities with reliable, out-of-view hard wiring for your data, audio and video needs. Building a new home means lots of choices about what goes where. Sometimes it's the things you won't see that have the most value – like hard wiring that will mean you don't have to worry about bandwidth, lost connectivity or seamless file sharing. Choosing to outfit your home with Smart Home Automation hard wiring now will mean easy-access to entertainment and technology. It's also a great way to help ensure uninterrupted service. Even if you're not ready for all of the "bells and whistles" now, pre-wiring means you'll have the option to add them to your home down the road – without the hassle of tearing out walls or hiding exposed wires. BSG has Smart Home Automation packages to meet a wide variety of needs.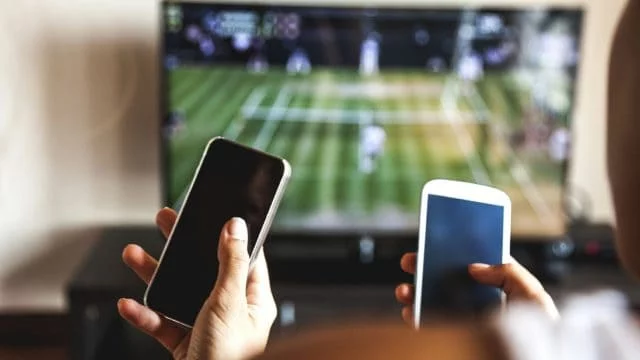 Entertain – Kick Back and Let the Good Time Roll
With the right accessories and components, you can enjoy theater-quality entertainment right at home. BSG uses high-performance equipment from the top brands in the industry, designed to fit your living space and your lifestyle. But the real beauty of our components is how they blend right into your home's architecture. Built-ins enhance your décor rather than hiding it, adding value beyond that of the components and accessories themselves.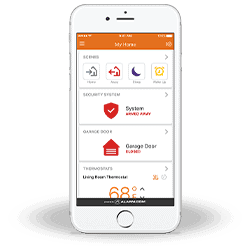 Make your home work for you.
Arm your home security system and control your lights, locks, cameras, and more directly from your phone.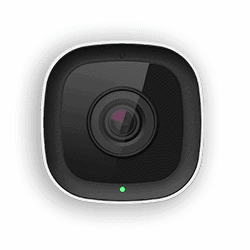 Welcome to the 21st century. You can pull out your phone and instantly monitor what's happening inside and outside of your home from your security cameras.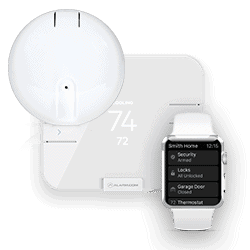 BSG offers a full suite of home security systems including smart fire and carbon monoxide detectors, water sensors and remote accessible thermostats.