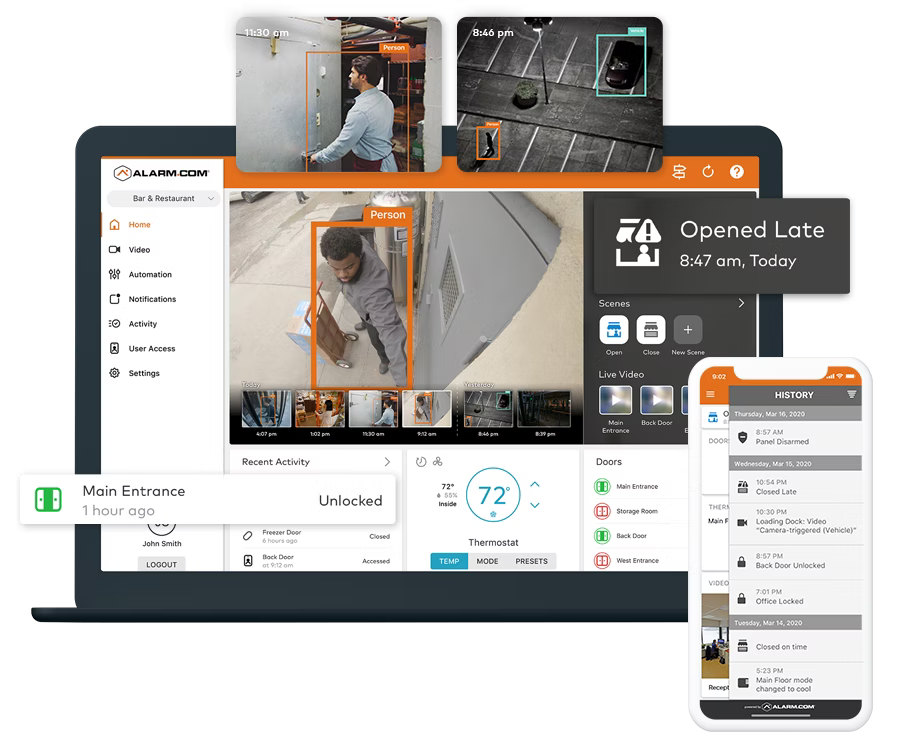 Smart Business Automation
Gain complete control over your building with our vast line of business automation devices. From ease of use to the ability to help cut your energy costs, implementing automation is a great way to take your business to the next level and ensure peace of mind.
Arm & Disarm Your System:
With just the push of a button on your mobile device, you can remotely arm or disarm your security system. Forget to arm your system after closing up shop for the night? No problem!  Plus, receive instant emails or texts messages any time there is a change in your system's security status.
Adjust Your Thermostat:
Adjust your buildings temperature remotely from your smart phone or tablet before your drive to work and be greeted by comfort.  Our smart thermostats allow you to control your business's  energy efficiently and save on your monthly utility bills.
Lock and Unlock Your Doors:
With our electronic door locks, you can lock and unlock your doors with your smart device or by entering a code on the backlit keypad. This allows you to cut down on the number of keys needed to be distributed to employees.
Turn Your Lights On and Off:
Did one of your employees forget to turn off the lights in the break room? We've got you covered. Use business automation to control your lights from anywhere and further save on your energy costs.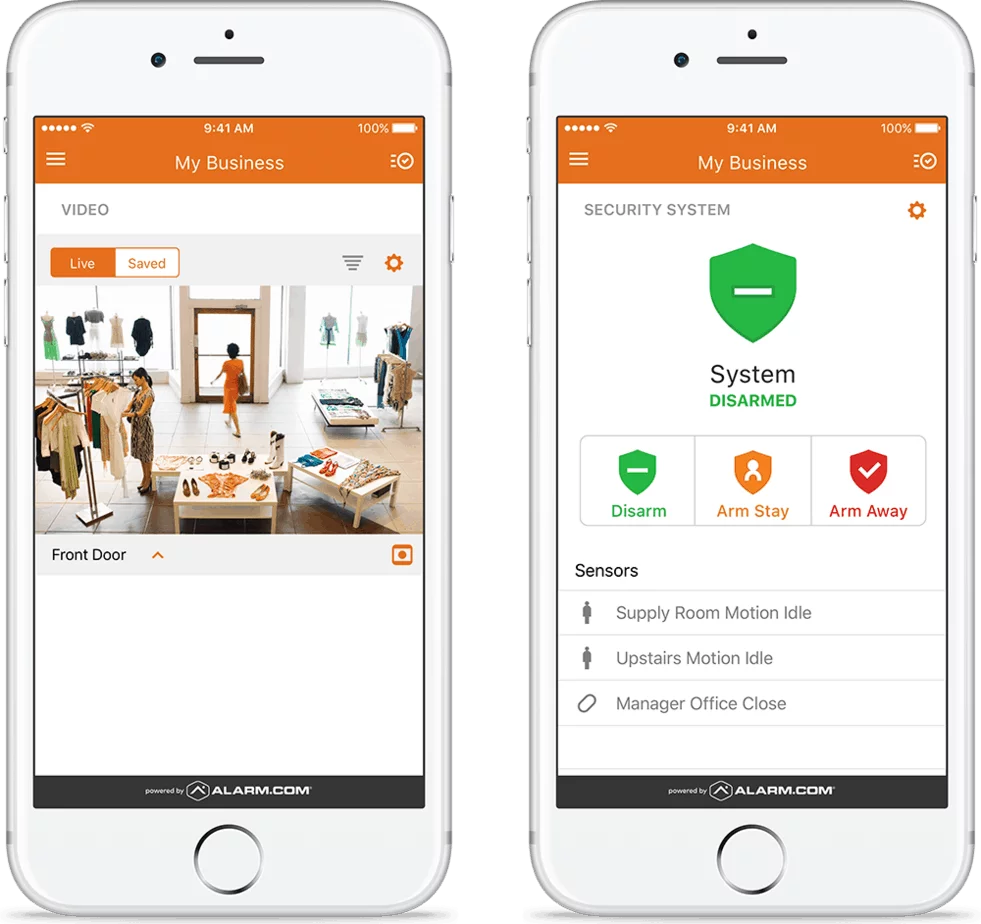 Got Questions? We Are Here To Help!
Follow us on our Facebook page for promotions, information, updates and news.
Featured Smart Home Products
All product prices include professional installation by a licensed technician.