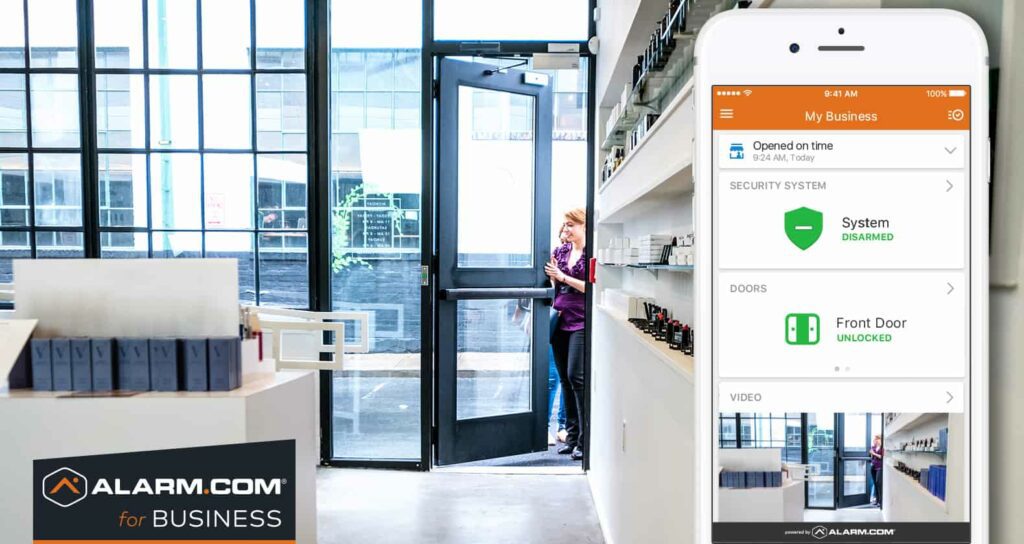 We make it easy to let the right people into your building and keep the wrong ones out. Our access control systems are designed to fit your business needs for performance, flexibility, and cost.  Advanced access control systems track employee, visitor and equipment movements in and out of your premises and restricted areas within your facility. They can automate employee time & attendance reporting and integrate with video systems to document movements. They are available with a range of security badge options and can be paired with biometric systems for dual verification.
Web- Based Access Control.
Since they require no PC or hard drive, web based access control systems are extremely flexible and can dramatically grow with your company. Security administrators can manage their access control system from anywhere with internet access.
High-Tech Solutions.
We offer a range of access control systems, from modest systems that use proximity cards, to the most sophisticated biometric systems that use hand geometry, fingerprint and facial recognition.
Administrative Assistance.
Running a business is hard work. Let us take some of the stress off of you by taking over the administrative work or your access system, such as changing user permissions.
Open/Close Reports.
We can run reports that will inform you what time your employees are coming and going, and who's accessing specific areas at specific times.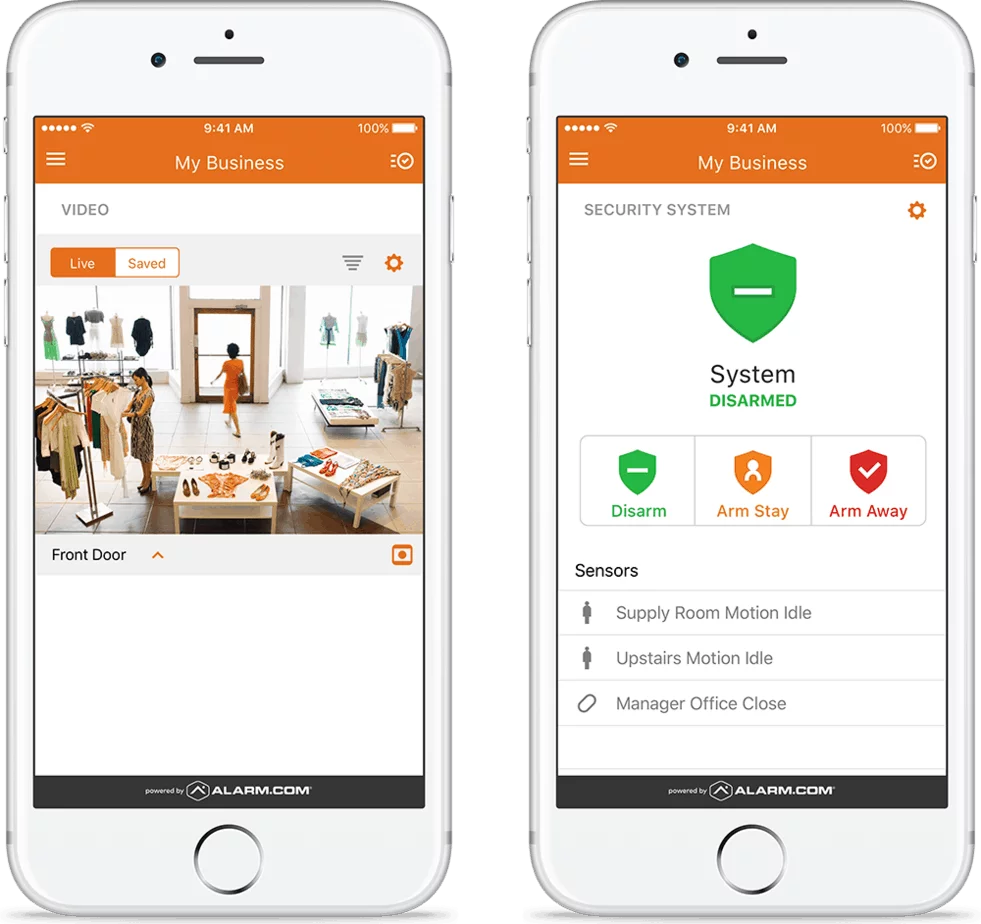 Got Questions? We Are Here To Help!
Follow us on our Facebook page for promotions, information, updates and news.
Featured Smart Home Products
All product prices include professional installation by a licensed technician.
Here What Customers Like You Have to Say About Us