Answer the Door From Anywhere with Video Doorbell Camera
Our video doorbell cameras provide you with peace of mind when you are unable to reach the door. You won't miss an important package or an unexpected guest at your door!
SECURE YOUR HOME OR BUSINESS TODAY!
Touchless Doorbell Camera
Exclusive touchless feature
Give visitors a hands-free experience with the new Alarm.com Touchless Video Doorbell. You'll hear a chime and get a mobile alert as soon as someone stands on your doormat.
Keep your family safe. Protect your deliveries. Manage visitors and guests from anywhere. You'll see more, know more and do more from your front door with an Alarm.com Video Doorbell and its exclusive doorbell camera features.
Whether you're out grabbing groceries or in your home office, you'll always have eyes on important activity with smart video clips, live HD video and two-way audio to talk to visitors.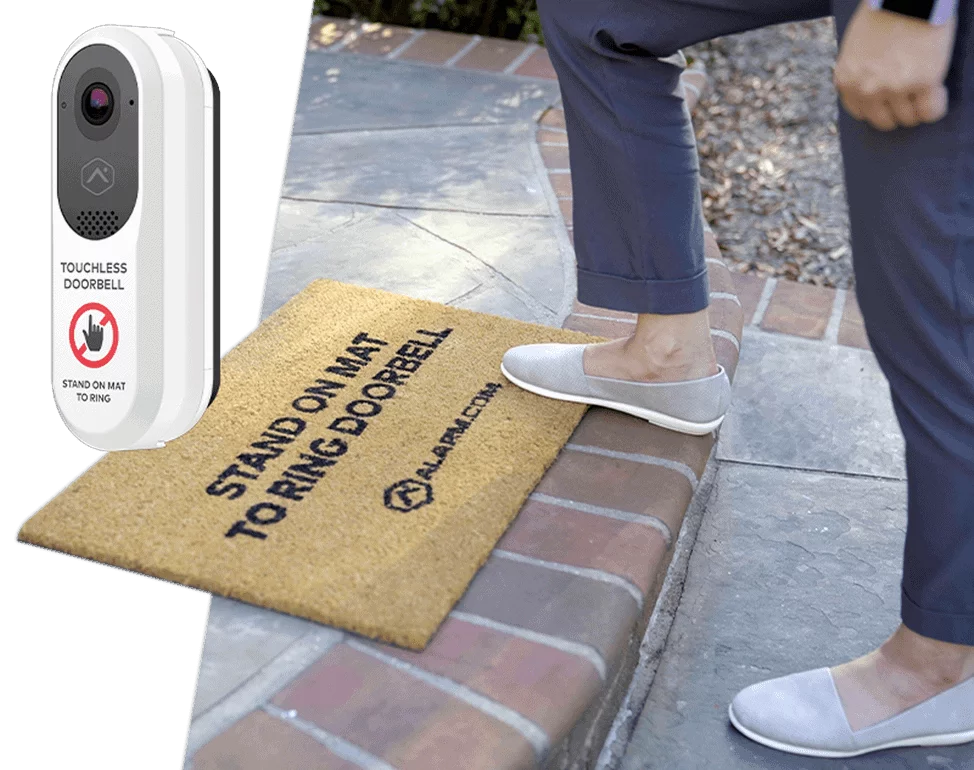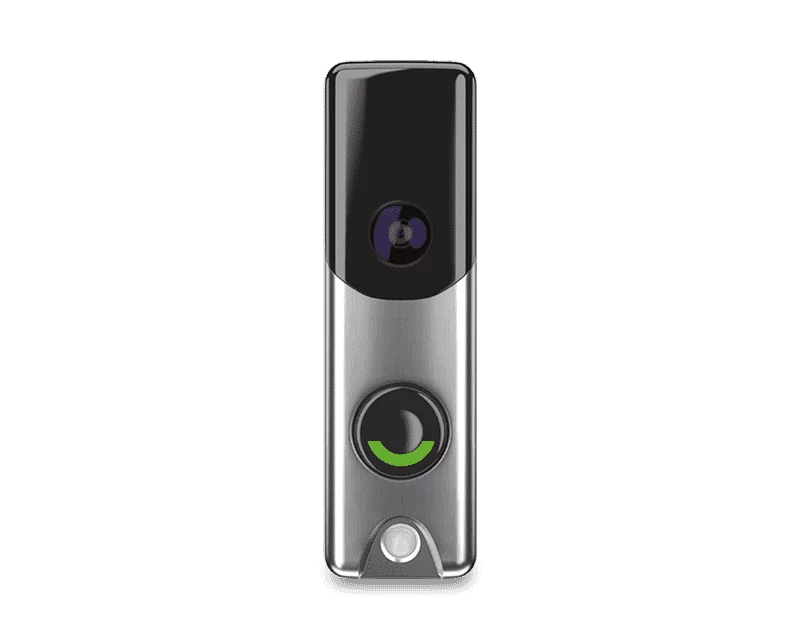 Knock, knock. Who's there? Check your smartphone to find out – from anywhere!
If your front door tends to be a high traffic area, consider Skybell™ HD video – a video doorbell camera for your front door. Once installed, a mobile app is all you need to begin seeing and speaking to your visitors, whether you are home or away. Connect it to your home security system and smart home door locks, and grant access to your home via your web enabled device! Not expecting anyone? Skybell™ will alert you to any uninvited guests, too.
Now you can make your front door the safest part of your home.
Six Benefits of Your Wireless Video Doorbell Camera
Be there, even when you're not.
Doorbell cameras from BSG allow you to observe and speak with visitors at your door when you aren't home or can't be interrupted.
These systems include text message alerts when your home has been armed or disarmed along with video notifications when family members enter the house. With our system you won't have to wonder if your children are home from school.
Shop Video Doorbell Cameras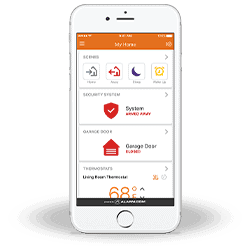 Make your home work for you.
Arm your home security system and control your lights, locks, cameras, and more directly from your phone.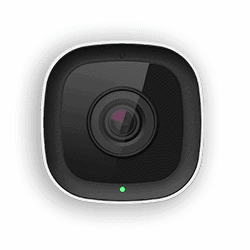 Welcome to the 21st century. You can pull out your phone and instantly monitor what's happening inside and outside of your home from your security cameras.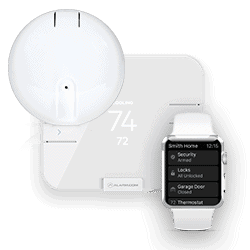 BSG offers a full suite of home security systems including smart fire and carbon monoxide detectors, water sensors and remote accessible thermostats.