Home Theater Installation
We'll take care of everything from start to finish so that you can sit back and relax without having to manage your project. We provide everything you need to complete your system, from home theater projectors to surround sound speakers. Let our award-winning team transform your space into the theater of your dreams.
Get Flat Panel TV Mount As Low As $199.99
SECURE YOUR HOME OR BUSINESS TODAY!
San Antonio Home Theater Audio/Video
For years, we've been designing and installing home theaters for clients and outfitting them with top-of-the-line projectors, TVs, and sound systems. Let us come in and create a theater that you can be proud of and that can keep entertaining you for years to come.
BSG's tailored home theater services offer the IMAX experience in the comfort of your own home and done just the way you want it. Design, installation and calibration are crucial to system performance quality and your satisfaction. We create the ultimate experience that fits your viewing needs. Whether it's the thundering action of the latest drama or front row seats to the big game, we guarantee you a lifetime of pleasure. Assemble an environment that satisfies ALL your senses.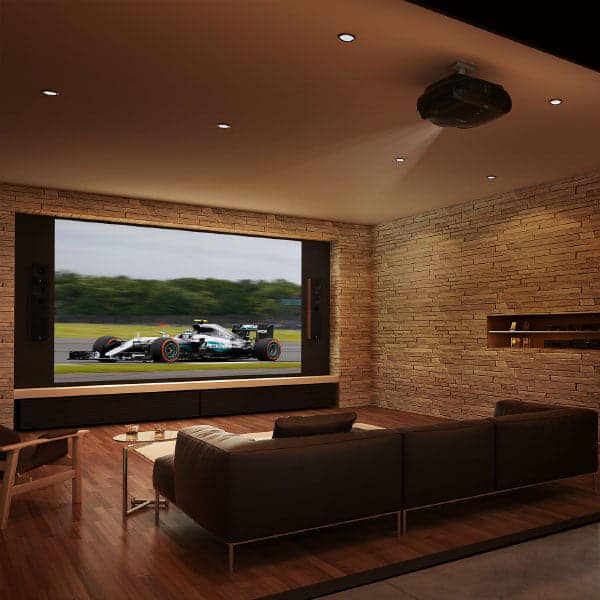 Forget about widescreen TV's and discover the beauty of projectors! Projectors can re-invent any living space into a luxe cinematic experience.  Complete Home Theater Package includes Projector, AV Receiver, Surround Speakers, Projector Screens, Projector Mount, HDMI Cable, and more as well as offers Full HD entertainment with immersive surround sound even in tight spaces and minimum footprints.
Ultimate Home Theater That Will Rock Your World.
Contact a BSG representative (210) 202-0525 for additional details; does not include power source, flat wall mount comes standard additional fees may apply with mount upgrade or additional cables not included. All prices and promotions are subject to change without notification.
HDTV Wall Mounting
Builder Systems Group has the skilled team that can securing mount your HDTV. We offer a variety of mount options and can help you select the best equipment for your application.
Home Theater
Whether you are starting with a pre-wired room or a blank canvas we will work with you to provide the best theater experience for your budget. We work the best brands in the industry and will custom design a solution to fit your goals.
Whole House Audio
Our music distribution systems can bring clear crisp audio to every room in your home. With an easy to control app you can send wireless music straight from your phone or tablet to the system. Allowing for complete song & volume control from anywhere.
Video Distribution
BSG can allow you to select whatever you want to watch in one room and play it in the next. This way, you can save money by not owning duplicate DVD or cable / satellite in each viewing room of your house.