BSG wired your home using network technology standards and requires specific instructions on how to connect your home properly. Most internet service providers are unaware of how your home is networked and will need further information for proper installation of internet and or television services.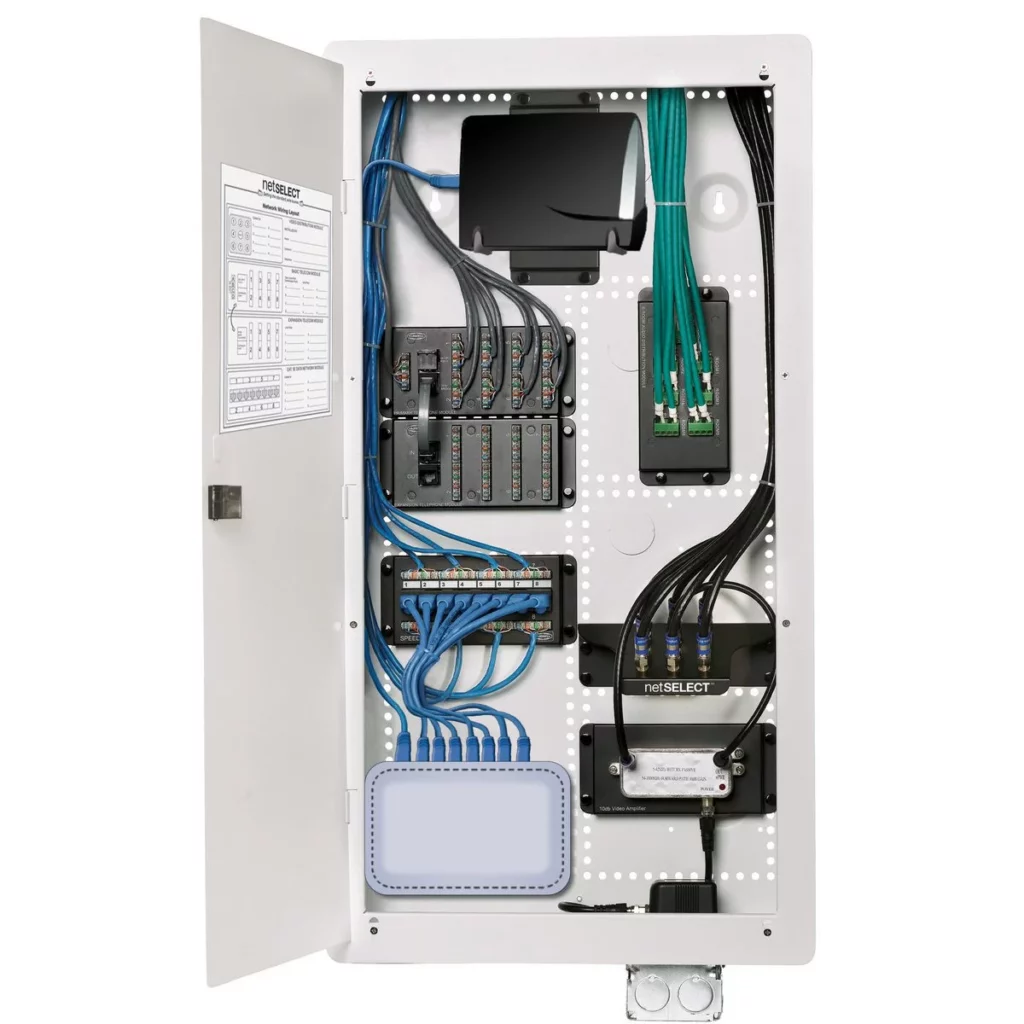 Enhanced Design. Wi-Fi Ready.
Conceals drywall cutout imperfections for clean plastic enclosure installations
USA-made and Wi-Fi ready, our all-new plastic enclosures continue to lead the industry with evolved features and enhancements, making it faster and easier than ever to consolidate, organize and distribute both wired and wireless services, from voice and video to data, without interruption.
Order Your Smart Home Security System Now!
All product prices include professional installation by a licensed technician.