Prevent false alarm fines and annoyances.
BSG is committed to the safety of your family and your assets, and false alarms can leave your home, business, or family open to danger. Many cities are now making home and business alarms a low priority for dispatch due to the high number of false alarms and the costs to the cities and police departments. False alarms also keep police officers and fire departments from responding to real emergencies. When a real emergency arises, they may not respond fast enough unless you have some sort of alarm verification service.
False alarms take police, fire and medical workers away from real emergencies and can alienate your neighbors. BSG is committed to reducing false alarms. Please feel free to call us if you have any questions, or you may contact local law enforcement offices:
Why are false alarms a problem?
False alarms take emergency workers away from urgent situations. This rather embarrassing situation for you keeps civil servants from responding to real emergencies.

False alarms can lead neighbors to ignore your alarm when it goes off.

False alarms make your security system less reliable and credible.

False alarms may make you reluctant to arm your system, exposing your home, business or property to undetected theft or fire.

False alarms can cost you money! Many cities and towns assess costly fines for responding to false alarms
How to Prevent False Alarms
Before Activating Your System:
Close and lock all protected doors and windows.

Keep pets, balloons, fans and heaters away from motion sensor areas.

Know how to cancel the alarm if the system accidentally activates.

What should I do if I accidentally set off the alarm?

Don't panic. Remember your code.

Determine if there really is a fire or an intruder.

If the alarm activation was accidental, carefully disarm your system. Carefully press each number of your code.

After you have reset the system, wait for the monitoring center to call you. Do not leave your home or business until you have spoken to the monitoring center!
Always notify BSG when:
Hanging drywall

Sanding Floors

Painting or plastering

Fumigating

Replacing doors or windows

Installing/removing wallpaper or carpet

Adding air conditioning or insulation

Installing attic flooring or basement ceiling

Installing intercoms

Changing phone systems

Installing siding, skylights or ceiling fans

Installing anything near the system control panel or keypads
Call your nearest local branch to determine which monitoring center monitors your business or home.
Always notify your monitoring center if you:
Hire domestic help

Get a pet

Plan to sell your home

Test your system

Change your Authorized User or Call List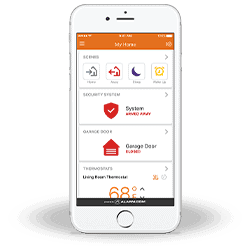 Make your home work for you.
Arm your home security system and control your lights, locks, cameras, and more directly from your phone.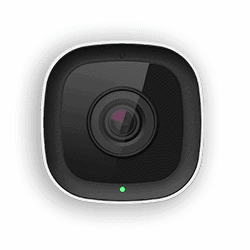 Welcome to the 21st century. You can pull out your phone and instantly monitor what's happening inside and outside of your home from your security cameras.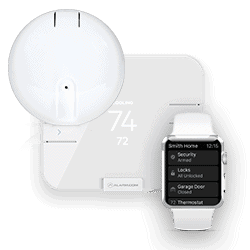 BSG offers a full suite of home security systems including smart fire and carbon monoxide detectors, water sensors and remote accessible thermostats.