Remote Video Monitoring For Those Most At Risk
Using High Tech to Protect At-Risk Loved Ones
Given current COVID-19 related events, it's more important than ever to have ways to watch and protect our elderly or at-risk relatives and loved ones. At the same time, these people want to live as independently as possible, and not feel as if they are a burden.
Unfortunately, it's more difficult than ever to safely move around and visit loved ones most at risk – both here in San Antonio and Austin. One way to compensate for the lack of in-person visitation is to deploy a secure and reliable remote medical monitoring and alerting system.
A Growing Safety Net
There is great potential in the medical monitoring industry, particularly as smart technologies rapidly evolve. A major driver is the maturation of Internet of Things (IoT)-based solutions.
Smart Protection
You don't have to wait for the big medical manufacturers to take advantage of smart medical/safety/health monitoring. There are a number of solutions now ready for deployment to start protecting your parents and other loved ones. These systems can involve:
BSG's Alarm.com Wellcam
Easily triggered panic buttons on a keypad or smartphone
Waterproof Personal Emergency Response pendants: these are comfortable and can be worn around the neck and wrist, as desired
Introducing Wellcam™: The Smart Video Solution for Independent Living
Wellcam is a state-of-the-art smart security camera, two-way communications device, activity sensor and more. It's installed in your loved one's home, but it's also integrated with your own home's security system and smartphone app. Wellcam makes it easier to stay connected to your loved one, and extends many of your home's smart security safeguards to their house.
Wellcam makes it easy to:
Check in with a two-way call:  Wellcam's call-out button lets your loved one easily initiate a hands-free call to your Alarm.com app without having to find or dial your number. When you want to contact them, a corresponding button in your app puts you straight through to Wellcam's clear, high-quality speaker.
Check in visually:  Wellcam's 180-degree camera, with 1080p resolution and 6mp zoom, can cover a wide area like a kitchen or living room in high definition.
If you don't have time to talk, but need to quickly verify that everything is okay, Wellcam makes it easy to check in in real time. If you're using Wellcam to monitor a specific area of the home, like the hallway or front door area, video alerts can show you important activity as it happens.
More than an emergency button, a complete 24/7 safety net
BSG's Alarm.com Wellness offers a secure and cost-effective option for independent living with safety, security, and comfort.

Activity Patterns
Understand your family member's activity pattern and get an alert if it's out of the ordinary.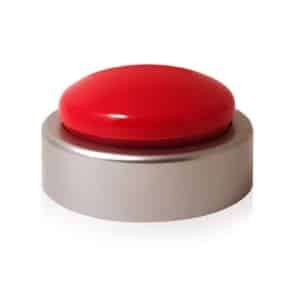 Awareness
Make sure your loved one is getting up and about.

Alerts
Be alerted if your loved one is wandering or leaving the house at odd hours.

Security & Automation
Simplify daily routines with automated temperature, light and security settings.

Integrates Pendants
Wellness can also be paired with Personal Emergency Response (PERS) pendants.
24/7 Protection
These smart devices can trigger an alarm to a 24/7 security command center, manned by trained staff. Professionals will evaluate each call or alarm and summon family members and/or dispatch first responders. This way, you can extend protection to seniors and other vulnerable loved ones without making them sacrifice their physical independence.
You can configure the system to your particular needs. For example, are you concerned your loved ones are at risk for wandering out of the premises? Then your provider can create special alerts whenever someone is leaving their location at odd or unapproved hours.
With these systems, you can reduce some of your burden in an already stressful time.
NEXT STEPS: