My fiercely independent parents have survived various strains on their health, and miles between the rest of the family for many years. Yet, with the recent surgery my mother has weathered and the Diabetes that my grandfather fights daily, their children are struggling with these obstacles and the worry that accompanies them.
Many in my family have suggested everything from moving in with one of our relatives to moving to an assisted living community. However, my parents are not likely to move, and they are not keen on the idea of having an in-home caregiver, no matter how minimal the visits are. I can't say I blame them.
Being independent and protecting their privacy is important to them, as I'm sure it's important to your loved ones as well.
95% of those older than 75 want to live in their own homes indefinitely. According to a recent study by the Joint Center for Housing Studies at Harvard University, the number of people aged 75 and older living alone will nearly double between 2015 and 2035.
However, it is tough for many families to agree to this wish. Many of those over 75 have trouble remembering meals, medication, and other daily tasks. They spend much of their time at home, yet are not always willing or able to adopt more modern and instantaneous forms of communication, such as FaceTime, email, and texting. Combine this with the fact that most of the family has moved further away at this point, and it can be difficult to ensure that older loved ones are safe and healthy.
Fortunately, there is a smart home solution that can provide peace of mind for my family, while preserving my parents' independence.
What is Smart Home Technology for the Elderly?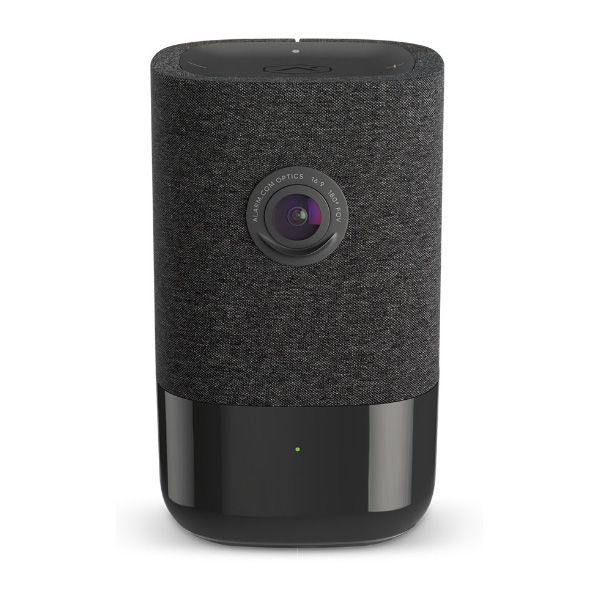 Smart home systems and devices are connected via Wi-Fi and associated apps, so you can monitor your home from anywhere. Using this remote monitoring technology for the elderly gives loved ones and caretakers the ability to check in without having to be intrusive. It also allows immediate communication for times of emergency.
Products designed for senior living have exploded in recent years and are now available to the public for a fraction of the cost of managed senior care solutions. With smart home products, you can provide security, monitoring, and peace of mind associated with most assisted living communities, while remaining independent and affordable.
Many professionally installed and managed systems are expensive to purchase, require high monthly subscription costs, and need professional installation. While these systems sound great on paper, my grandparents already have a hard time accepting help… the last thing they would agree to is a complicated system that is hard to implement.
Here are the top ways you can use smart home technology to allow aging parents to live independently for longer, while still allowing you to keep track of and take care of them from a distance.
Keep Your Family Members Safe With Smart Security and Home Monitoring Systems
According to a Bureau of Justice document, the elderly are often the target of robbery or home invasion because of their perceived vulnerability. This can cause great concern for family members, especially when elderly family members live further away, deal with memory problems, or are less mobile.
A smart security system not only makes the resident feel safer and more in control of their home, but it also can give family members updates, allowing them to sleep well at night knowing their older relatives are safe.
Instead of worrying whether the front door is locked, a bathtub is left on, or suspicious characters are lurking around the house, you can check and control those things from your smartphone… multiple states away!
These are the highest rated, most affordable, and easiest to use home security and monitoring devices for building a smart home perfect for independent seniors.
Smart Home Security Systems
Smart Locks
Make sure the door gets locked every night… even if miles away. 
With the many affordable smart locks on the market, it is no longer necessary to worry about unlocked doors at your loved ones' home. When linked with a video doorbell camera, caregivers can set the locks on a schedule (lock every night after 9pm), check their status, or be notified when there is irregular access (someone unlocks the door between the hours of 9pm and 5am).
When paired with our smartphone app, smart locks can be programmed to allow keyless entry for those with arthritic hands.
Smart Doorbell Camera
The smart doorbell is great for enhancing the safety of your loved ones' home.
A smart lock is great for making sure the doors are locked at night, but by itself, your loved ones still have to get up and check the door to see who is there before they unlock it.
The combination of a smart lock and smart doorbell allows the user and/ or the caregiver to get a notification when the doorbell rings, check the camera, and then unlock the smart lock… without ever getting up or leaving whatever task they are in the middle of.
The smart doorbell (pictured above) has an additional peace of mind bonus. It can send you a notification and allow you to check the camera whenever someone is detected outside, even if they don't ring the doorbell. This feature allows you or your parents to see any would-be burglars before they even know you can see them.
Home Maintenance/ Monitoring
I already second-guess whether I turned appliances off in the house I live in… I can't imagine how I'd feel if I was helping take care of my grandparents' home, hours away. A leaky pipe or bathtub left on can be an easy fix if caught early, but could be catastrophic if not.
Incorporating smart devices that allow you to monitor and control the home aren't simply useful for preventing maintenance problems. They can also save energy costs and make daily tasks easier for the seniors in your life.
This is the list my family came up with for the most affordable and practical gadgets for seniors who want to remain independent. Did we miss anything?
Flood Sensors – Useful for detecting a stopped up sink, an overflowing appliance, or a pipe leak. I am buying a water sensor for both my bathrooms and the laundry room.
Robotic Vacuums + Mops – Even though my grandmother is still mobile enough to keep the house clean, I love thinking about the energy that a robotic vacuum on a schedule could save her.
Smart Thermostat – Set the smart thermostat on a schedule, allow caretakers and seniors to control it from a smartphone, and set up IFTTT ("if this happens, then do that") rules to automatically adjust temperature based on sunlight, time of day, or whether someone is home.
Smart Lighting – Smart lights (or regular lights plugged into smart outlets) make it easy to turn all lights off at the end of the night, set the lights on a schedule, or even control them with voice commands if you have a digital assistant, such as the Amazon Echo, connected to your smart hub. You can automate lighting through smart light bulbs or with smart light switches.
---
We could cite the high cost of assisted living, or the comfort of staying in your own home as reasons why smart tech is a better solution for aging relatives. However, I think the real reason smart tech for seniors is seeing such high adoption is because of the determination and independence of the Baby Boomer generation.
Not that previous generations did not have this strong desire for independence! Now, however, technology has finally advanced to the point where we can provide the necessary assistance, comfort, and security for both seniors and their concerned families.